Mrs. Ngai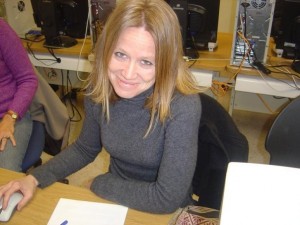 This is my 14th year teaching at Montara Avenue Elementary School.  I have taught 2nd grade for 8 years, worked as the technology coordinator and computer lab teacher for 2 years, and taught 5th grade for 3 years.  I'm VERY EXCITED to be back in 5th grade this year!  I am particularly excited to do a LOT of technology projects!  In 2009 I completed a Master's in Educational Technology at California State University, Long Beach, so I'm very happy when I can use the skills I learned in my degree program with the students in my classroom!
A Little Bit About Me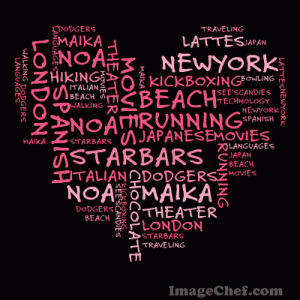 The things I enjoy the most are traveling, learning new languages, and experiencing new cultures especially through the foods people eat in different countries.  In addition to English, I speak Spanish, Japanese, and some Italian.  I grew up in Downey and I have also lived in London, New York, Guadalajara, and most recently in Matsushima and Sendai, Japan.  I have so many wonderful memories of all the different places I have lived and I go back to visit as often as I can.  I now live in Long Beach with my husband and two daughters.
I also enjoy being active and being outdoors.  Some of my favorite activities are running, rollerblading, and hiking.  When I want to do something more relaxing, I like going to see a movie or a play at the theater or visiting an art museum.  And I'm a huge Dodger fan!
Anyone who knows me knows that I LOVE chocolate.  I have even traveled more than once to the New York Chocolate Show and the San Francisco Chocolate Salon to try the latest chocolate creations.  I have not been disappointed!  I also really enjoy baking and maybe one day when I retire from teaching I will open my own bakery.
In addition to sweets, though, I really enjoy eating food from many different countries.  My husband and I enjoy trying new ethnic foods, including Indian, Honduran, Vietnamese, Thai, Chinese, Japanese, Taiwanese, Mexican, Peruvian, Pakistani, Italian, Polish, Lebanese,  and Korean to name just a few!  Because I like eating so much, I also need to do a lot of exercise!
My Family
My husband and I have twin girls who were born in February 2011 and are growing up TOO fast!  They have already attended many Dodger games!